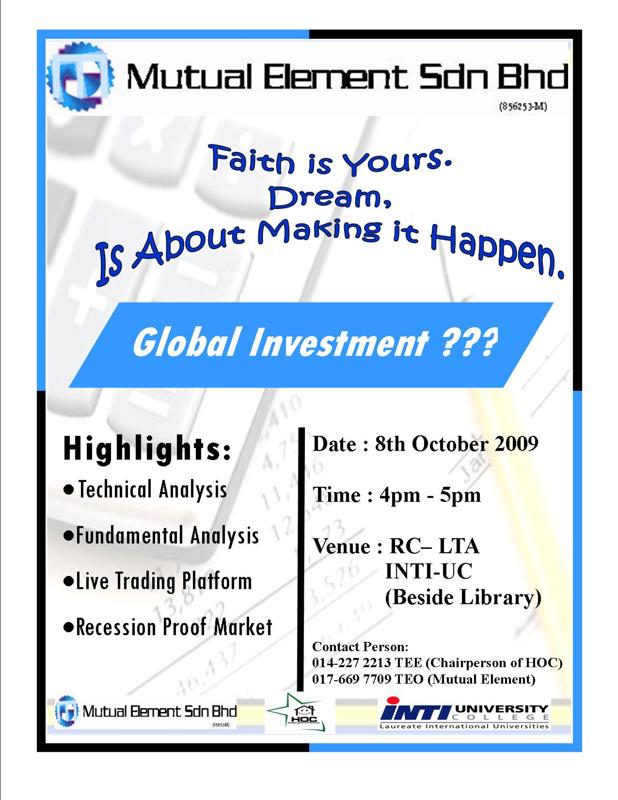 ALL INTIans are welcome!!!
Hi,
We are proud to invite you to attend our Global Investment Talk which will be held at RC-LTA, INTI-UC on the 8th of October 2009. Through this talk, you will be able to gain new knowledge and advantage in your future studies.
Hope to see you there!
Thank you!
Regards,
Mutual Element_Pioneer
me_pioneer09@yahoo.com